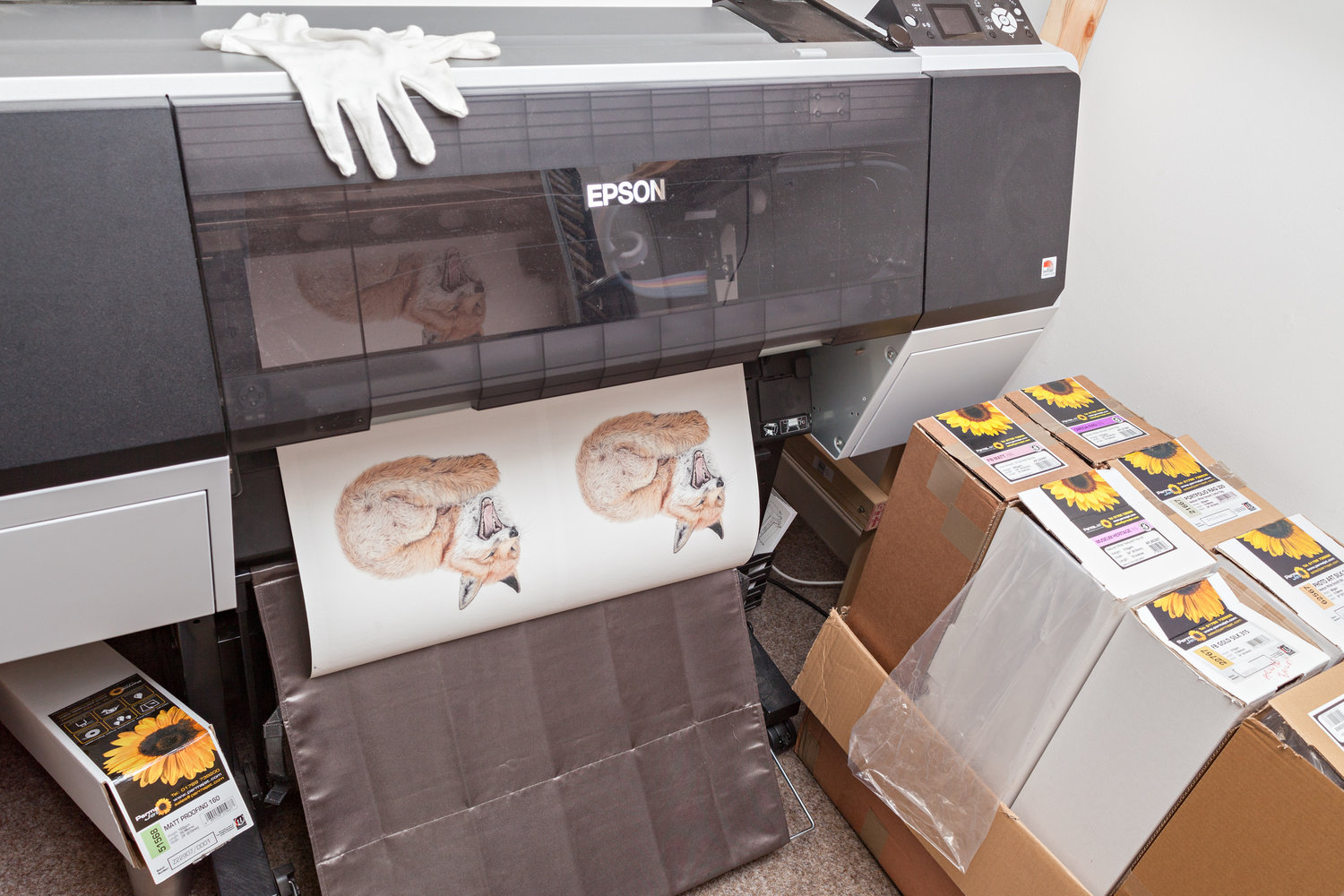 Printing
FINE ART – PHOTOGRAPHY – CANVAS
All images should be printed the very best way possible & on the most appropriate paper for the image, to have them admired for years to come!
The benefits of Giclee printing are well documented, short runs, affordable printing, greater accuracy and depth of colour, vast range of top quality fine art and photographic papers in various weights and finishes & canvas too. The print process involves squirting microscopic dots pigment ink onto high-quality fine art or photographic papers using sophisticated high-end inkjet printers with exceptional accuracy, wide tonal range and colour gamut. Studies have shown that Giclee Prints colour vividness can last in excess of 200 years!
Experienced in producing limited edition prints and have recently enjoyed helping over 120 artists 'get in to print' for the first time in the last few years, the high quality prints are produced using the very best PermaJet & FotoSpeed Professional Inkjet Media, acid free archival Fine Art Paper to Cotton Canvas.
Making your images excel is important to us which is why we use paper that is not only going to look beautiful now, but for years to come, with the whole process carried out in-house to produce the very best in colour reproductions. We are using an Epson printer & HDR ultra colour chrome pigment inks combined with compatible profiled PermaJet & Fotospeed papers to produce beautiful Fine Art & Photographic Prints from digital files.
Artists, professional and amateur photographers can all be assured of sound advice and a personal 1:1 service to get the very best quality prints.
The Picture Maker is open again and seeing clients by appointment only to safeguard you all whilst in the shop, please click your chosen day to see current availability & book your preferred time.
[bookly-form service_id="2″]