I'm sure everyone knows about Venice, the canals, the Gondolas, the architecture, the churches, the hustle and bustle, however seeing and experiencing it is a different thing all together.
I have been fortunate enough to visit Venice a few times and most recently to experience the Venetian Carnival which had been cancelled for 2 years due to Covid.
This year (2022) I finally made it out there and my expectations were high and I was not in any way disappointed the colour the glamour the overall spectacle was truly mesmerising I can't wait to share this with you in 2023.
The origin of Carnival began in 1162 in celebration of the Venice Republic's victory over its enemy: the Patriarch or Aquileia. The people of Venice gathered in Saint Mark's Square (San Marco) to dance and celebrate their victory. Ever since then, the victory was celebrated in the streets of Venice. As time went on, the carnival was celebrated for its own sake and most revellers probably had no idea how it began. It was simply an excuse to have a lot of fun and it really is awesome to see!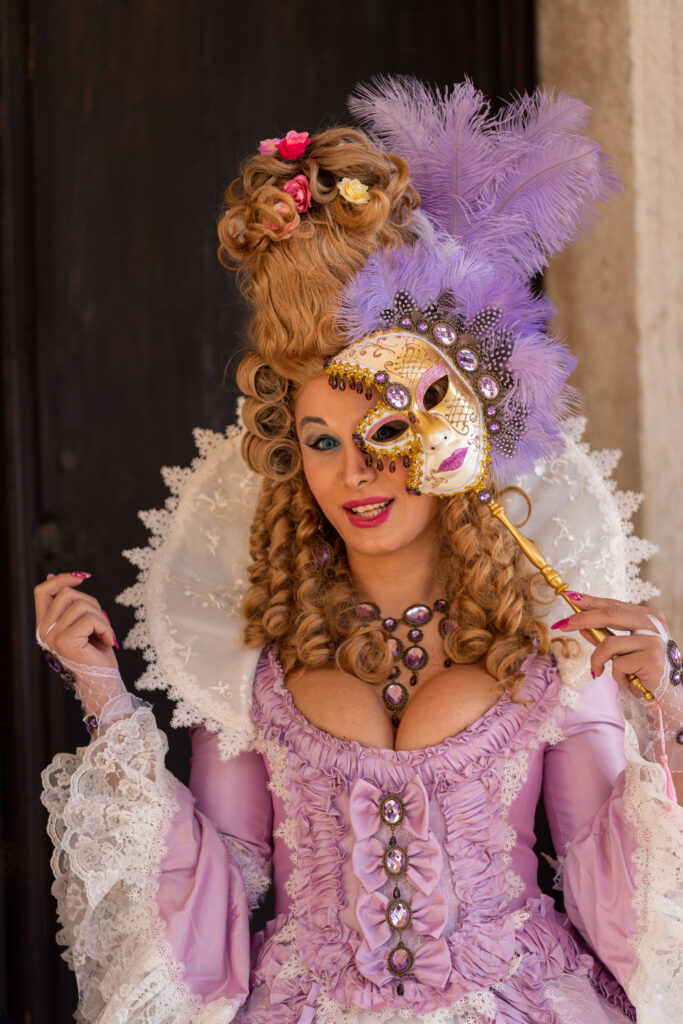 It is a phenomenally beautiful spectacle with incredible masks and gowns being worn by men women children and I even saw a dog dressed up too. They parade around Venice and this is also has a historic tradition which started in the 13th century when Venetians would hold celebrations and parties from December 26th until the start of Lent and wear elaborate masks to conceal their identity, this was the only time when the lower and upper classes mingled together.
I found the Carnival truly fascinating and a spectacle that I will never forget and cannot wait to return to next time with fellow photographers that wish to indulge in this wonderful event & capture some truly remarkable images along the way. Without doubt it is a very popular and consequently large crowds are like bees round honey mostly with their phones so capturing great images is where I can help you achieve what you want from these willing "Carnival models".
The trip will run next year (2023) from February 17th and will be all about Venice along with the Carnival taking in the full beauty and splendour of Venice with the icing on the cake being the glamour and colourful spectacle that is Carnival.
I hope to see some of you join my trip, Steven